BIT ELD
The best ELD compliance and vehicle telematics all in one small package
Request a Demo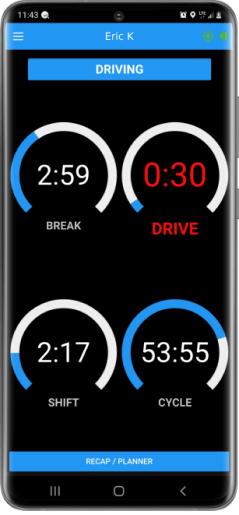 Simple to use for any driver
The Blue Ink Tech app has simple UI and features to make electronic logbooks easy for drivers of all knowledge levels.
Available Hours clocks with custom alerts
One-tap log certification
Guided log editing
Linked Knowledge Base and Help tools
Night mode for easy viewing
Tools for scheduling and flexibility
Sleeper Split Shifts
Available Hours will calculate split shifts for drivers who complete a qualifying break.
Supports Co-Drivers
Team drivers can share one device or use their own to keep electronic logbooks straight.
Recap/Planner
The planner keeps track of recap hours so drivers can plan ahead.
Digital tools for efficiency and visibility
Your ELD should offer more than just an electronic logbook. BIT ELD has quick forms for pre-trip inspections and documents to reduce paperwork and upload it all to the cloud for safe storage.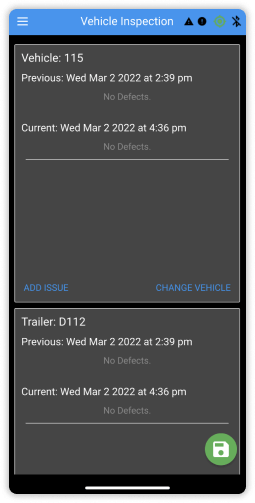 Paperless DVIR makes daily vehicle inspection a breeze. Drivers can set daily reminders so they never forget to enter their pre-trip inspection report.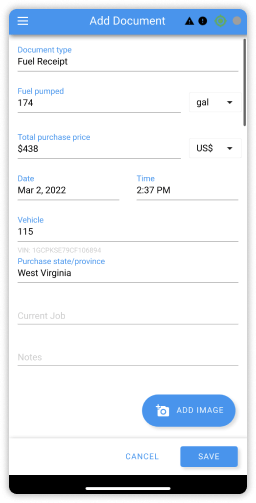 Fuel Receipts entered and uploaded by drivers make it easy to track fuel purchases and usage for IFTA reporting.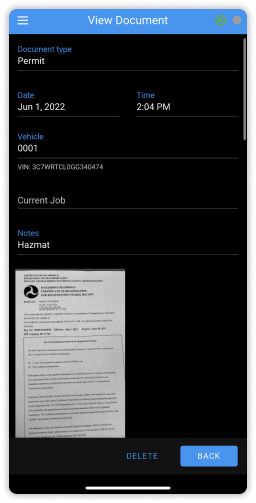 Document Capture lets drivers save important paperwork on their app and portal with the snap of a picture.
"Great customer service..."

"I went with Blue Ink Tech because it's U.S.-based. Everything is done in the same location, right there in West Virginia. As soon as I submit an issue I get an email... that a tech person is on the issue. It's a big deal because my guys use ELDs daily."

- T. Brahm

Brahm Trucking Service Inc
Loretto, KY
Simplify compliance in the back office with ELD managment
Stay ahead of issues with dashboard alerts for your team:
HOS Violations
Uncertified Logs
DVIR Issues
Maintenance Tasks
ELD logbooks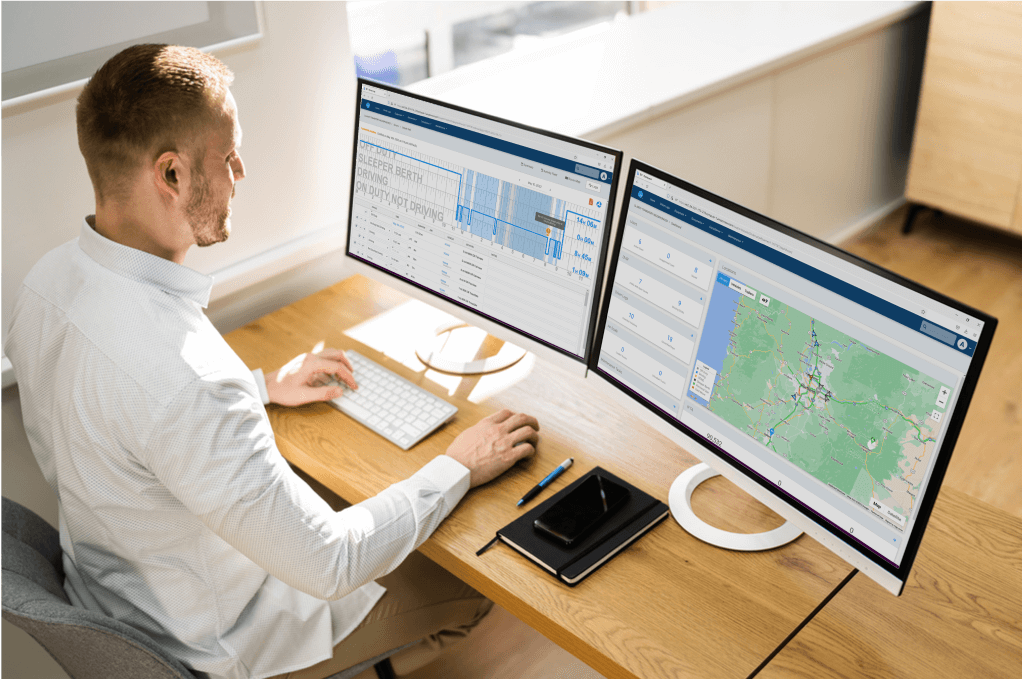 Know where your drivers are, where they've been,
and where they need to go
Historical Route Maps
Get more insight with layered route maps that show log changes, mileage, and Air Scale weights.
FMS Dashboard
Team drivers can share one device or use their own to keep ELD logbooks straight.
Driver Details Planner
Always know your drivers' availability and remaining cycle time with the details planner.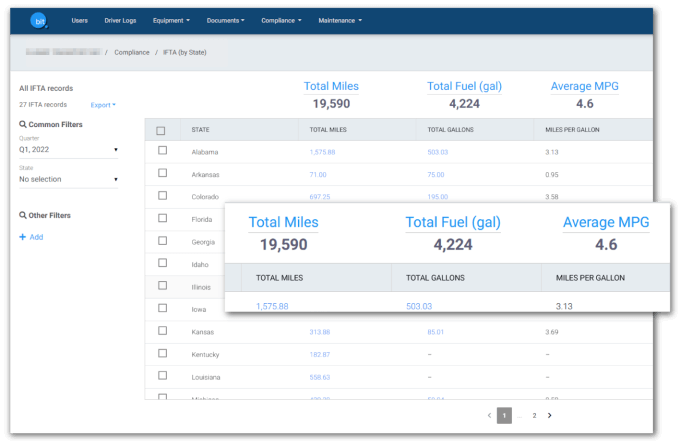 IFTA Tracking
BIT ELD captures in-state miles with GPS and odometer readings at state lines.
Use fuel receipts to calculate MPG
Custom filters for reporting
CSV and PDF export options
Learn More about BIT IFTA
"Extremely happy I made the switch..."

"I'm extremely happy that I made the switch to Blue Ink Technology from my previous ELD provider."

- Z Wilson

Wilson Transport LLC
Jacksonville, FL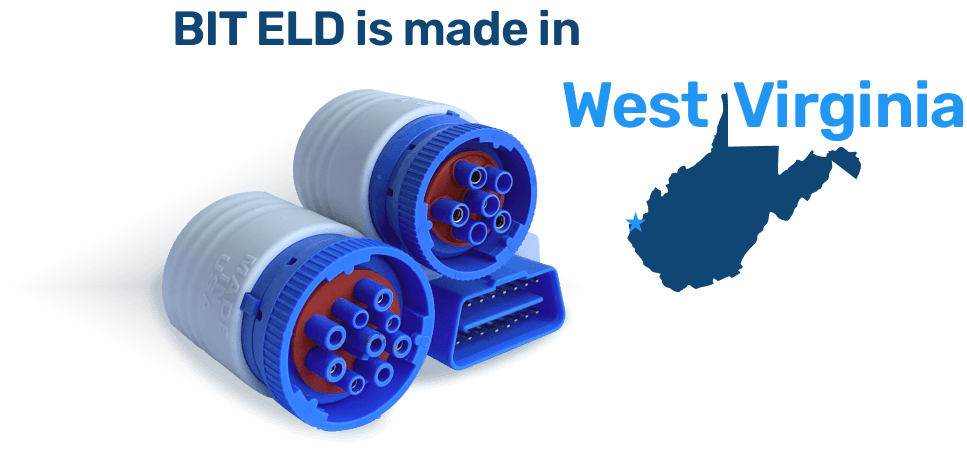 BIT ELD for heavy-duty trucks
Our heavy-duty ELDs work with all class 7 & 8 trucks, with adapters for OBD-II diagnostic ports. Works with Peterbilt, Kenworth, Freightliner, Volvo, Mack, and more...
BIT Hotshot for medium-duty
Our OBD-II ELD works in hotshots, medium-duty trucks and vans. Works with Ford, Chevy, Dodge, Ram, and more...
An ELD made to last
BIT ELD adapters are built, programmed, and packaged in Huntington, West Virginia. Every ELD goes through hands-on quality control and testing.
We stand by our people and our products, which is why BIT ELD adapters are backed by a 1-year Manufacturer's Warranty.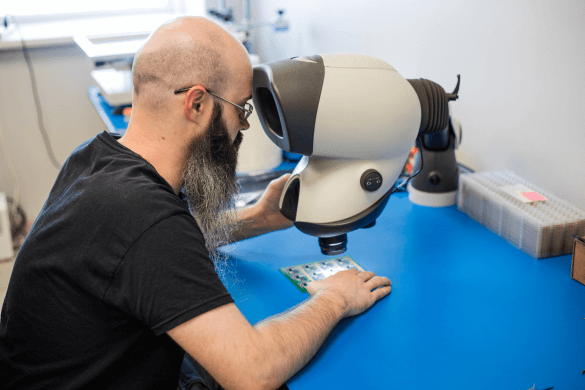 Built for convenience
BIT ELD adapters are designed for convenience and ease of use. Our BYOD (Bring Your Own Device) model helps keep costs down by avoiding expensive hard-wiring and allowing adapters to be moved easily from truck to truck when needed. Available for heavy-duty and medium-duty vehicles.
Connects with Bluetooth
Low energy Bluetooth 5.0 lets drivers stay connected to their ELD all day and still use headsets and other devices.
Plug & Play Device
BIT ELD installs in minutes. Plug it in to the diagnostic port, then connect your BIT app to start creating electronic logs.
DOT Registered & Fully Compliant
BIT ELD has been DOT-registered since 2017, and we keep up on HOS changes to make sure our drivers stay compliant.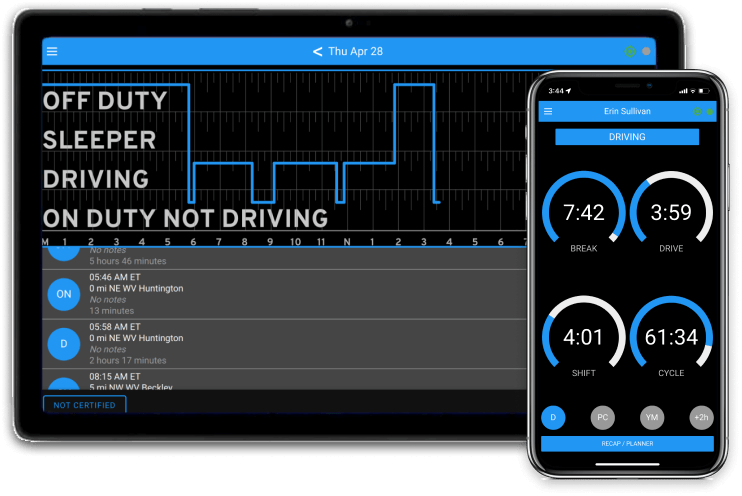 Still have questions?
Talk to a knowledgable Account Manager to see if Blue Ink Tech is right for you and your fleet.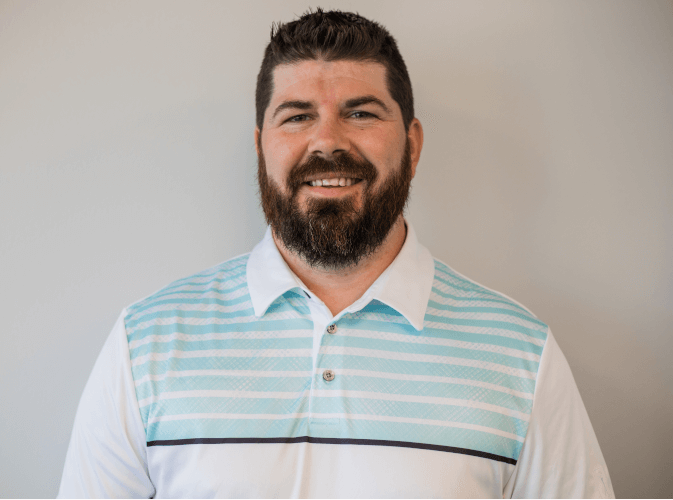 Mike Byrd
Account Manager